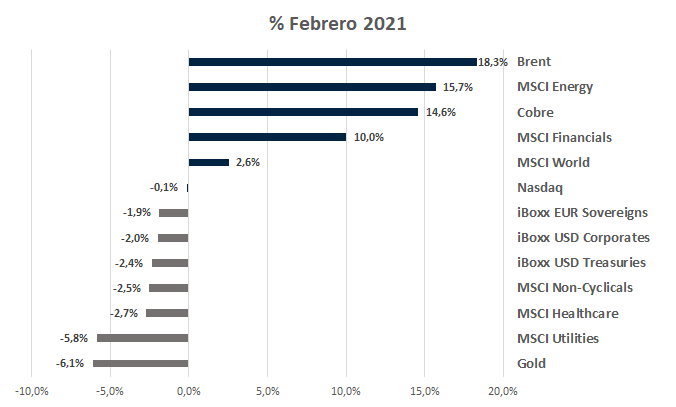 Since the news of the good results of the clinical trials in November, cyclical companies are leading the way in the stock market.

Especially during the month of February, we have experienced the typical movements that characterises an early economic cycle: steepening of the curve, price increases in commodities and cyclical sectors outperforming defensive sectors.
Fuente: Thomson Reuters. Elaboración propia Anchor Capital Advisors.